My Trash to Treasure!
February 21, 2011
I have provided affiliate links for your shopping convenience. If you buy something from clicking one of my links, I will get a commission from the sale. It will not cost you a penny more and allows me to keep sharing my ideas with you for free. Thank you for supporting my blog!
Share with your friends!
I have a two year old so I have diaper boxes – LOTS.  They are very sturdy boxes yet I always broke them down and recycled them for the most part.  I used some of them but with the amount that comes in my house I never seemed to have anything else to do with them.
INGENIOUS, I TELL YA!  You gotta go check hers out!  They are "positively splendid."
Soooo…I pulled out two boxes and made some of my own.
The red fabric were some old curtains that I had stashed away.  And the brown striped…a curtain that I found at Target yesterday for

$1.24!
I think the flowers add the perfect character that I was looking for!!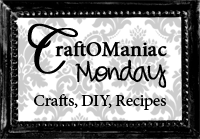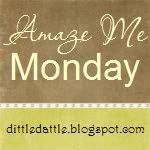 Share with your friends!